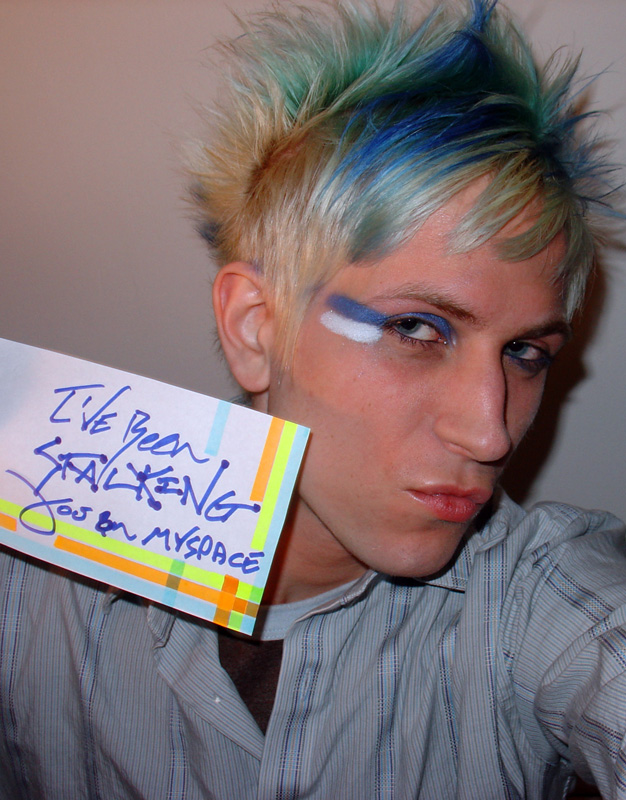 Hello from Miami.
Having an awesome time out here at hte moment, running around and having fun. Looking at all the beautiful people and generally enjoying myself.
Met up with John B today, a very well known dnb and electro artist, which was quite fun. I'm not just name-dropping though. Amusingly, this guy (the sign says "I've been stalking John B on Myspace") randomly turned up.
He's been posting pictures of his haircut on dogsonacid.com recently, and also posted pictures of his bedroom where he's put up a huge sign saying "I LOVE JOHN B." Anyway, very funny conversation ensued.
To John B's credit, he was very polite and pleasant to his stalker, I think I would have run away immediately... He did manage to not give the man his mobile number though!